Your Sky All Hung With Jewels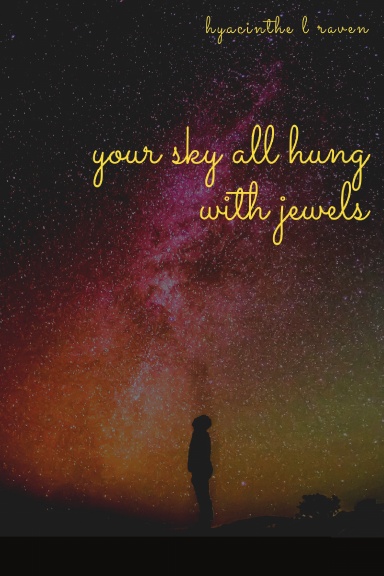 c. 2020
This is a shorter collection that I worked on during the pandemic to try to deal with a deep heartbreak. If you need a trigger warning, its theme is suicide. (But if you're a regular reader of mine you'd probably already guess this by now.) Despite hurting (and still dealing with that pain), I think this is one of my most beautiful collections and it contains some of my absolute favorite poems I've ever written. It's delicate and fragile, like a tearful last gasp.
I did not distribute this one so if you'd like a copy it's available
direct from the printers
.
Subscribe